Rx Drugs – Silverscripts & Blue Cross Blue Shield
Rx Drugs – We offer several Carriers for Rx Drugs – Plan D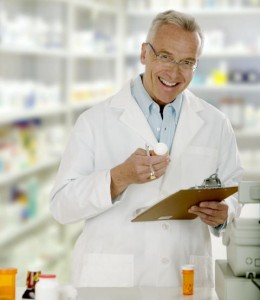 Currently, we are offering  Silverscripts for 2021.

To Enroll in BCBS of Ga Call – 855-363-3831 Use Agt: George E Daniel Jr TIN # 14839
Silverscripts offers 3 Plans for 2021 
| | | | |
| --- | --- | --- | --- |
|   GA | Smart Rx       $7.30 | Choice     $24.30 | Plus   $63.80 |
2021 Silverscript Plans
Silverscript Application – Online
Silverscript Application – pdf
Silverscript Scope of Appointment
Silverscript Summary of Benefits
Silverscript Star Ratings
Silverscript Overview Flyer
Silverscript owns Aetna and their logo will be on cards!
---
2020 Silverscipt Plans
---
Silverscript Link to complete Application
Silverscript Scope of Appointment
Silverscript Rx Drugs List – Search Drugs
Agent Aetna Portal for Silverscript
Need Help or have Questions?
Silverscript – Agent Support 888-277-4174
Call us toll-free at Phone Number  1.866.362.6212
Email us at AgentSupport@cvscaremark.com
Call us at 1 – 888 – 277 – 4174, or
Fax us at 1 – 866 – 208 – 5262
 SilverScripts Plans
 About SilverScript
SilverScript is part of CVS Health, a family of companies dedicated to improving America's healthcare. We specialize in providing affordable Medicare Part D prescription drug plans that improve quality of life for people with Medicare, and have since Part D began in 2006.  Today, we continue to help millions of members on their path to better health.
Part D premiums by income
The chart below shows your estimated prescription drug plan monthly premium based on your income as reported on your IRS tax return. If your income is above a certain limit, you'll pay an income-related monthly adjustment amount in addition to your plan premium. 
If your filing status and yearly income was
File individual tax return
File joint tax return
File married & separate tax return
You pay each month (in 2019)
$85,000 or less
$170,000 or less
$85,000 or less
your plan premium
above $85,000 up to $107,000
above $170,000 up to $214,000
not applicable
$12.40 + your plan premium
above $107,000 up to $133,500
above $214,000 up to $267,000
not applicable
$31.90 + your plan premium
above $133,500 up to $160,000
above $267,000 up to $320,000
not applicable
$51.40 + your plan premium
above $160,000 and less than $500,000
above $320,000 and less than $750,000
above $85,000 and less than $415,000
$70.90 + your plan premium
$500,000 or above
$750,000 and above
$415,000 and above
$77.40 + your plan premium
                    About Medicare Enrollment
Medicare allows you to enroll in a stand-alone prescription drug plan during certain times of the year or when special circumstances occur. Learn more about enrolling
                    Our Pharmacy Networks
SilverScript offers extensive nationwide pharmacy networks specific to your plan that makes it convenient to use your prescription drug benefits at home or traveling the U.S.
Learn More
                    Formulary
One of the main ways to learn about Medicare prescription drug coverage is to understand the formulary (list of covererd drugs). Our formulary is designed to meet the needs of our members. It is updated regularly to make sure our members get the most value from their prescription
drug coverage.
Learn More
                    Medication Therapy Management Program
The SilverScript Medication Therapy Management Program (MTMP) helps members better understand their prescription drugs, prevent or reduce potential problems and get the maximum benefit from their drug regimens.
ExtraCare® Health Card
Members receive a complimentary ExtraCare® Health Card at no extra cost. The ExtraCare Health Card1 helps stretch your savings even further when you shop more than 7,6002 CVS/pharmacy® stores nationwide, or online at www.cvs.com